The future starts at home.
Together, we can build a better community.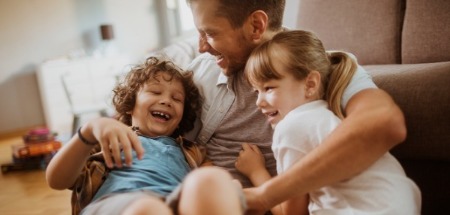 At First Security Bank, your daily purchases can contribute to the life-changing experience of home ownership. Throughout May, every time you use your First Security Bank Visa® Debit Card, we'll contribute to nonprofits dedicated to affordable housing initiatives in Missoula, Ravalli and Sanders Counties, up to a total of $5,000 each. 
Stable housing - safe, healthy and affordable - is the foundation of the communities where we live and in the economies that help us thrive. With increased stability and economic mobility, a greater sense of dignity and civic pride, families and businesses prosper in strong and vibrant communities created by stable and affordable housing.
Here in Montana, 1 in 8 families are paying half their income or more on expenses related to housing alone. This is a level deemed "severely cost-burdened," So this May,we'll be contributing to Habitat for Humanity of Missoula and Ravalli Counties and the Sanders County Community Housing Organization whenever you use your debit card.
Don't already have a First Security Bank debit card? Open your new account today and spend kindly.