We'd like to earn your praise.
For expert lending services, get in touch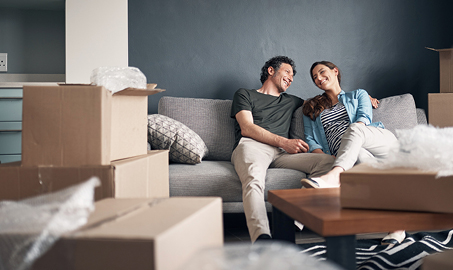 Read what customers are saying:
People who finance their home with us are happy they did. Because in addition to great rates, they get personalized service that helps them navigate their best financing options and treats them like the important customers they are. For more than 140 years, we've helped folks on the road home. Need an expert lender? Call or click today 406-329-1958.
"Excellent to work with and understood the process. They made it especially easy."
— Tim
"Very patient and informative. As a first-time home buyer, I was comfortable asking questions—even ones I thought may be dumb."
— Kelsey
"Extremely helpful throughout the entire process. The bank reached out regularly to make sure I had what I needed and to answer any questions. They were very knowledgeable and kind."
— Dorothy

"They were very helpful, very professional and very friendly."
— Matthew

"I loved working with my lender."
— Pam
"They were efficient, pleasing and always available. They understood what needed to be done and gave me ample time to provide information."
— Sharon

"Made everything easy and simple."
— Jake
"Extremely easy to work with. Clearly outlined all the steps of the process without overwhelming us with too much information. They spoke to us plainly with no pretense and told us exactly what to ex-pect. We greatly appreciated the handling of our loan!"
— Debby
"Very professional, on time, and easy to talk to. I was very pleased with the way the whole process was handled."
— Vance
"Ronie and I wanted to take this opportunity to show our appreciation for all of yours and the bank's team support for our mortgage process. Your professionalism, commitment and laser sharp focus were impressive, and we are really amazed by all that was achieved in such a short period of time."
— Ronie & Erica

"Very easy to work with and professional."
— Danajo

"Fantastic! Our realtor said this lender is one of the best she's ever worked with."
— Anna
"The consummate professional, our lender made every effort to make our first home purchase a straightforward and smooth process. We felt informed and empowered throughout our experience, and I cannot recommend you highly enough to any real estate borrower."
— Samuel