Missoula wakes to a bright, new day.
Visit us in the heart of downtown, at the center of it all.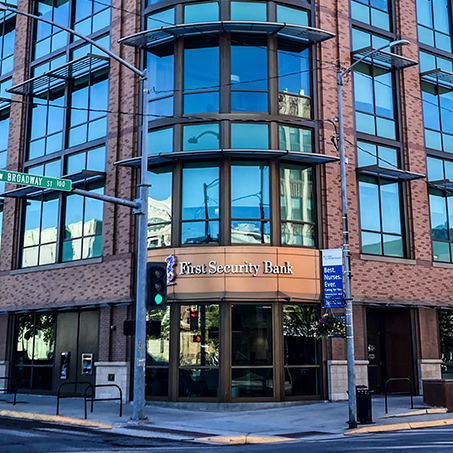 Downtown is thriving and we're proud to do our part.
It's a brand new day with limitless possibilities. Businesses are reopening, and activity is surging. Our community has always been known for being resilient and unstoppable. That's as true today as ever. But now, there's a vibrant and re-energized feel to downtown and there's a fresh new look for First Security Bank.
Our newest branch is located at 150 West Broadway at the corner of Ryman Street. That's just a few blocks from our old location but now at the center of it all. Our location and the feel of this branch is new but you'll still see familiar, friendly faces. And you'll find all the services you've always relied on to keep your financial future as secure and bright as our hometown.
Welcome back, Missoula. And welcome home to First Security Bank.