One & Done Home Loan
New home construction loans made easy.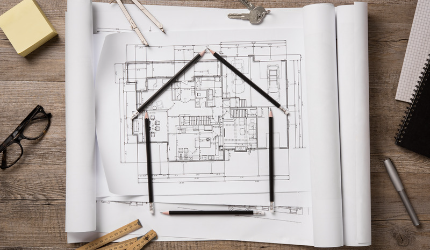 Planning to build a new home?
Count on the security and flexibility of our One & Done Home Loan. This financing option is designed to help home buyers avoid the time and expense of applying and closing one loan for the construction process, and another for long-term financing.
Our One & Done Home Loan is structured for interest-only payments during the construction period, then the loan automatically converts a to long-term Adjustable-Rate Mortgage.
Even better, your interest rate can be locked-in for up to eight years so you are protected against rising interest rates during this time.
Forget the limitations of traditional lending options. We've got the options and experience so you can focus on what's important, your new home.
For new home construction, we're the go-to lenders you need to build your dream.
Lending team that knows construction financing from the ground up
Competitive financing terms
Local loan decision-making
Multiple loan programs available