Proud to Serve
For your dedication and service.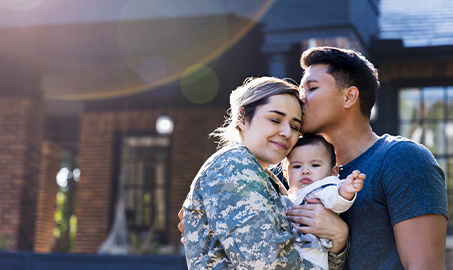 With every real estate loan to an active or retired member of our military, we'll donate $250 to area VA organizations caring for our Veterans and their families.*
We've always depended on the bravery, discipline, and honor of our military servicemen and women committed to protecting our way of life. We'd like to show our gratitude by giving something back. Talk to one of our expert real estate lenders today about your options, including all of the benefits that VA home loans offer veterans, active service members or eligible surviving spouses.
We're proud to donate to the following on _your behalf, based on your area.
Missoula County / Statewide: The Valor House for Veterans
Ravalli County: Valley Veterans Service Center
Sanders County: DAV Volunteer Transportation Network
A check and accompanying confirmation letter will be presented to the VA organization in your area upon the closing of your recent real estate loan.
Speak with an expert Real Estate Lender today.
Missoula County 329-1958
Ravalli County 363-3551
Sanders County 827-7000
*Contact your lender for eligibility requirements.
 Not all real estate loans are VA loans.